Summer: that endless stretch of freedom. Right now, as I write this sitting in the library, it seems almost unimaginable that soon, there will be no more essays, exams or stress – for now. So, it also means that it's the time of year where every single conversation you have with an acquaintance/friend/family member (please tell me it's not just me) starts off with the awful, dreaded question: 'what are your plans for this summer?' And, let's be honest, they seem to be expecting an impressive answer.
Apparently, it's not really acceptable to say you're just planning to chill at home, binge-watching Netflix, catching up with mates, and working at the local pub, maybe with a week away somewhere thrown in the middle. It's never been easier, or cheaper, to go abroad, and there's a growing culture of young people going travelling – that is, if you haven't landed a snazzy internship. And I'm not just talking about spending a week in the sun in Spain, I'm talking about travelling. Which, as far as I can tell, is a kind of profound, life-changing experience. Preferably in South East Asia, Latin America or if you want top marks for originality, somewhere really off the beaten track, like Kazakhstan. Last summer, assorted mates spent their summers trekking in Peru, volunteering at an orphanage in India, and partying in Thailand. That kind of travelling.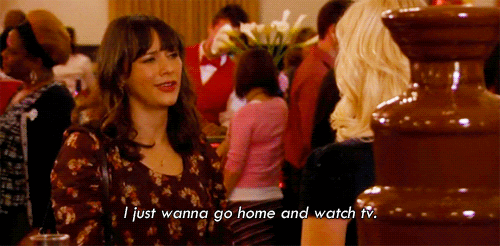 Unlike them, I spent a large part of last summer working at a travel company (ironic, huh), living for the weekend and longing to go back to uni. It wasn't the most exciting summer I've ever had in my life, I won't lie. But it paid – I saved almost every penny, so that this summer, I can afford to do something I actually want to. I also learnt a surprising amount, like the fact that office politics are super real, it's the little things that count (Monday Waitrose lunch day = best day of the week), and that doing a job you really love is great, because there is nothing worse than watching the clock and waiting for 5pm every day for 10 weeks. Arguably way more important lessons than anything I could have learnt abroad. It won't be a summer that I remember forever – it will go down in my life story as the-summer-I-was-19-and-had-my-first-office-job.
But, y'know what? That's OK. I'm sure South East Asia is great, really I am, but I don't want to spend my time there following the well-worn gap yah path, and quite frankly, I couldn't have afforded to even if I wanted to (#studentlife). So sure, when I came back to uni in September, I didn't have a camera roll of photos with me holding cute things like koalas/small children/llamas, nor did I have a whole load of wild stories about kamikaze shots, getting lost in the Peruvian rainforest or full moon parties. But I survived without them. And within a week, the summer was a distant memory, forgotten amidst the piles of work.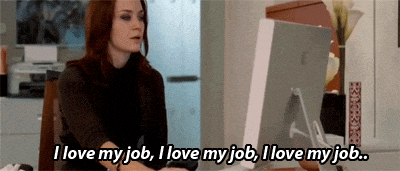 We can't have it all, all the time. If you're a nomad at heart, who longs for nothing more than travelling the world, sure, go out and do it if you can. Seriously. But if you're not, don't feel like you ought to be. Don't let peer pressure and social media fool you into thinking there's one model for what the perfect summer looks like, because there's not. Take it from me that England's not half bad in the summer – whether it be festivals, BBQs on long warm evenings or even just a rainy Bank Holiday in the pub, it can be a pretty fun place.
Every summer, every year, there will be someone gently nagging you that you've got to 'do' something with your summer. So get your foot on the job ladder, find yourself abroad, land that internship, volunteer in the Third World. Granted, some of those things can be fun, and very useful. But they're not for everyone. As a student, I am painfully aware that in a year's time, the big wide world will be waiting for me. That's when the pressure really starts, when there's no student loan to tide me over, and I really am 100% an adult: terrifying. So, savour the last summers of freedom. Don't feel pressured into doing something you think you ought to be doing. Do what you actually want to do – while you still can.
If you're saving money this summer, download Loot here. The app lets you budget and put money aside so next year you'll be able to travel (or not, because that would be totally okay too).