I've never been much of a whizz in the kitchen. I wish I were joking when I say that I once made an after-school soup that tasted so bad it made me vomit (top soup tip: don't substitute cream for Greek yoghurt or chuck avocado in just because you like them).
Despite my sub-par skills, I wasn't immune to the prime-television hit that is the 'Great British Bake Off'. Who'd have thought that a television programme about baking biscuits and cakes could become so popular that only England matches would compete with it for viewing figures? How had an 80-year-old, Mary Berry (once the cookery editor of 'Housewife Magazine' and 'Ideal Home Magazine' in a Betty-Friedan-fuelles 60s and 70s) transformed into a millennial idol?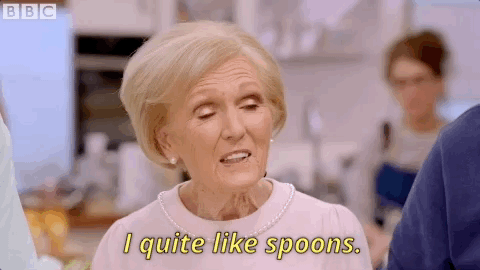 In a world of Trump, Brexit and the guts and gore of shows like 'Dexter' and 'Breaking Bad', switching on the 'Great British Bake Off' can feel like a gentle ease away from everything in life and on the telly. But escapism isn't the only reason the show rose like a fluffy Victoria Sponge.
Let's face it, after watching GBBO, we all got a taste for it. Baking was one more skill we had to master and add to our arsenal - and not just for props on Instagram. You can't put 'top quality baker' on your CV. But if you bring store-bought cakes into the office on bake-sale day, you just know your enthusiastic colleagues will meet you with a tight-lipped smile. And in a world where we see everyone's achievements plastered across the Internet, it can be hard not to get sucked into the role of self-improvement junkie.
I will put my hand up and say it; I'm a self-improvement addict.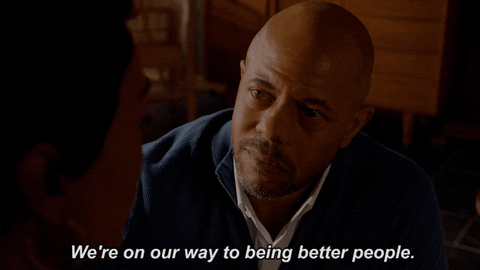 I coerce myself into crazed practices such as running half marathons and reading Jack Kerouac (even though I don't understnad the storyline until I'm about to near the end). I've tried meditation and yoga, I have DuoLingo and brain-training apps on my phone and last week I even bought Tarot cards (because it's the perfect party-trick, right?). And I know I'm not the only young person that is desperately trying to master every skill in order to become th ebest version of themselves. In fact, one study found that 94% of millennials reported to making self-improvement commitments compared with 84% of baby boomers - that's despite our income being around half as much on average.
Millennials are investing money in workout regimes and diet plans, life coaching, therapy and apps to improve wellbeings. They're spending money on self-help books and spending hours on YouTube listening to gurus spout words of wisdom. but why are we so obsessed with becoming better versions of us?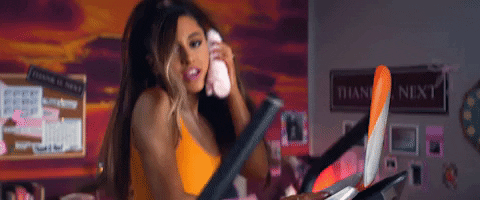 Our Expectations are way too high
Research is telling us that millennials have higher expectations than the generations that went before (and in fact, after). Born into a time of prosperity, we were taught to believe we could achieve anything if only we try. In reality, we can rarely live up to the hype. And according to research carried out by Leadership IQ, high expectations don't mean we have a tendency to blow our own trumpets (which we self-taught on YouTube by the way). They found that millennials are more humble than we think with only 28% believing they had better communication skills than their peers.
Social media (of course)
Not only can we see all the amazing things our peers are doing to work on themselves but we've also learned to become dependent on praise online. We craft our social media pages to highlight our achievements and when it comes to self-improvement, posting your every thought on Twitter might have paid off. A 2014 study showed that 76% of millennials kept their New Year's resolutions compared to 60% of baby boomers.
The options are endless
Of course, the fact that we have increasing availability to all forms of self-improvement certainly plays a part. Today we're encouraged to follow our passions as a side-hustle and break away from the long-dead idea of a job for life. We can order any self-help equipment we need on the internet, in face, we can download most of it on our phones. We live longer and we're ready to sel;f-actualize (psychology students will know that Maslow was way ahead of us on this one).
On the surface, self-improvement makes a lot of sense. It allows us to become better versions of us and trends like #SelfCareSunday have lead to better awareness of mental health. We're making more time for ourselves but it's easy to go overboard.
It's okay to always try harder to improve but it's also important to manage our expectations. Because let's face it, I can self-improve all I like but I'll never be able to put on the oven mitts and pull out a showstopper.