Just Google the word 'minimalism' and you'll be smacked in the face with page after page of advice on how to embrace the minimalist lifestyle. What the hell is that, I hear you ask?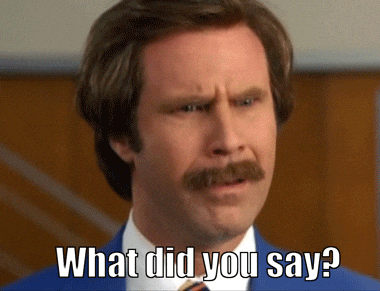 Minimalism is all about ditching material possessions in order to find greater fulfilment. Some minimalists say that to be in their gang you must own fewer than 100 possessions and according to the theminimalists.com (yep, it's a thing), minimalism will 'assist you in finding freedom. Freedom from fear. Freedom from worry. Freedom from overwhelm. Freedom from guilt. Freedom from depression'.
While a little extreme and slightly offensive, I took this life changing statement as mantra and set about ditching my worldly objects and turning minimalist. I headed straight to Amazon to buy another material good and ordered the minimalist bible, Marie Kondo's 'The Life Changing Magic of Tidying Up' (a notoriously famous book about how cleaning will save your life - IKR?) and of course, like any millennial on a self-improvement mission, I took to YouTube.
But what had driven me to such extremities?
I would love to say that I'm just extremely immaterialist and just felt so in sync with the whole minimalist movement but in reality, I'd reached bursting point. And by that I mean that my extremely small (|and extortionately priced) double bedroom in London was quite literally bursting at the seams.
Working as an editorial journalist, every day was a new day of free products from brands that I didn't even realise I'd always wanted (woe is me, right). My floor was littered with tote bag after tote bag of vitamins, tanning products and beauty products that I would never use. I've always been a bit of a hoarder by natuer and still often pull out an outfit that can be recognised by a wine stain induced by the pre-drinks ahead of some teenage birthday party (I am now 25 years young). Bu the hoarding was suddenly reaching new heights.
After watching video after video of tall, thin blonde women and quirky Canadian couples with poor eyesight on YouTube, I think I got the message. It was brutal, but I was instructed to chuck out anything that didn't make me happy. This was hard.
But according to the videos, these Internet people were living life in bliss with no belongings and boring second-hand clothes. One thing that was repeated again and again was that I should look at what is essential and what brings value to my life. I looked around my room. The All Saints top with the wine stain? It was nostalgic gold and had cost me a small fortune. The glittery eyeshadow that I hadn't used a single day in my life? What if one day I felt like making my eyes look all sparkly and jazzy?
After an hour or two of rooting through my room, I filled a bin bag with non-essentials. However, this bag mostly consisted of socks without their pair (or with holes in), bottles of perfume that had ran out years ago (the bottles are so pretty, it's so hard to chuck them away!) and the off piece of clothing that I hadn't worn in the last five years. I returned to my room - it was till jam-packed with stuff and I wasn't ready to let go. This is when I had my epiphany.
I decided that I couldn't give a flying hippy about minimalism and I wasn't ready to give up on m y worldly possessions. 'You can't take these things to the next life', I read online (or maybe just heard repeatedly at catholic school). And I had started to think that was all the more reason to make the most out of them now.
Marie Kondo has got things a little bit right, chuck out the stuff that you will not ever use (I'm looking at your neon tights - where did you even come from?!). Those tote bags of branded products were handed around my friends and my room looked the better for it. But if it makes you happy to be surrounded by material goods then I vote you do you. After all you can still make your house look Feng shui and pack it to the brim with belongings.
IKEA storage units, I'm coming for you.