Marriage is not a guarantee these days. But in an age where here, in the UK, we're getting married later than ever (if at all), we sure went cuckoo this Spring over our favourite royal marriage to American sweetheart Meghan Markle. Yes, we all love an excuse for a kitsch party and a bit of a booze but it was a celebration of something more – a change in times. Not only is Markle a divorcee, older than Harry AND an actress but she's also mixed race, making both the match and following wedding photograph the most iconic of our time.
The Royal Wedding reflected the changing atmosphere of modern Britain but it also hints at the fact that the parameters of marriage itself are shifting. The rules of the game are changing for the royals, and they're changing for the rest of us mere mortals as well. Much like Harry and Meghan, we're waiting until we're older than ever to settle down. Wills and Kate were dating for seven years before they tied the knot and that's a trend that is hitting the rest of Britain too. The average age of marriage is now closer to 30 as opposed to the mid-twenties of our parents and almost adolescent ages of our grandparents.
Okay so we're living longer, focusing on our careers more and just generally have a lot more to spend money and time on over the course of our twenties. But it also highlights how different the focus of marriage itself has become. Throughout the course of modern history, children have been viewed as the core to any happy marriage. You get married - you have kids. Well, kiddies have now become a negotiable part of marriage and the things that used to be negotiable like love, sex and companionship have come to the forefront. Here in the UK, religious ceremonies are also declining. In the most recent stats from the National Office of Statistics, only 26% of marriages between heterosexual couples were religious and 0.7% between same-sex couples were.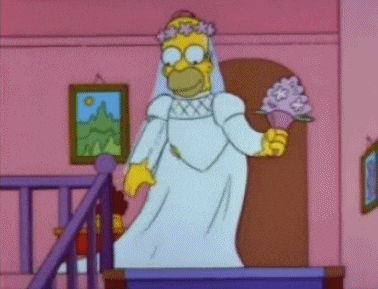 But they aren't the only far-from-shocking marriage facts that the data office hit out with – an estimated 42% of marriages now end in divorce. So what is the whole point in marriage anyway? Marriage used to represent a move into adulthood and an escape from the family home. But when we start our lives and have sex well before we tie the knot, don't always expect children and are open to the idea of divorce – is marriage even relevant any more?
I'd argue that despite the odds, it's actually more relevant than ever. Why? Because we are changing the goal posts. If you don't want to wear a white dress that symbolizes purity – don't do it. If you don't want your dad to give you away at the ceremony because it screams 'patriarchy' – don't do it.
And if you don't want to change your last name – you really don't have to do it. Marriage is evolving on par with our culture and despite the scary divorce rates, marriage is actually on the rise. Same-sex couples have fought for and won the right to marry, making it extremely relevant for those previously denied the freedom. Same-sex couples have argued that they deserve to be able to make that ultimate commitment to their loved ones and that is what it is all about.
While we might pretend we're just in it for the stag do and wedding party, at heart, it seems we're all a little more romantic than we're willing to let on.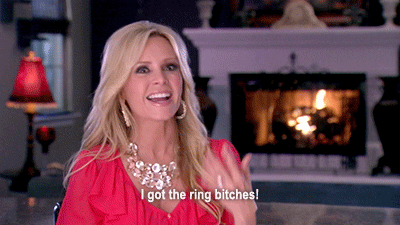 We're sociable beings and relationships and emotional connections are the things that help us thrive. For as long as we are this way, being able to express our lasting commitment to another person feels like a trend that isn't going anywhere anytime soon.
Of course, we've looked at this topic through a very British lens, even in countries as close as Sweden people are marrying younger and sooner than they are here in the UK and across the world in Asian nations, arranged marriages are the norm. For comparison, only 0.24% of Indian marriages end in divorce, however India is also going through a marriage evolution of its own.
While extremely different examples could be extracted from various parts of the world, the fact that the institution is shifting and reconstructing itself is universal. Marriage itself is both a vessel and embodiment of our modernizing world and while not always successful, I'd say it's definitely worth giving a go.
Photo credits: Town and Country Mag