It's a Friday night and you were planning on having a quiet night in; pizza, Netlfix. But then your mate messages you asking you to come out because 'OMG it's the weekend, stop being a bore,' and they 'think that guy/ girl you've been Facebook stalking might be coming out too so you actually have to come out.' You, being you, easily persuaded old you, agree. The night is off to a great start, you're taking it slow; singles, not doubles. Then, in walks that guy/ girl you've been imaginary dating for the past month. Shit. You order a shot- no best getting two- to calm your nerves. And the rest, they say, is history.
You wake up next morning, 'death-by-hangover' is imminent and all that can save you now is the greasiest food you can possibly find. You reach for your card…
There is no card.
Shit. Where is my card? You think, panicked and ready to throw up. Did I lose it in the bar? Did I leave it in the taxi? Maybe I gave it to someone to hold… but who...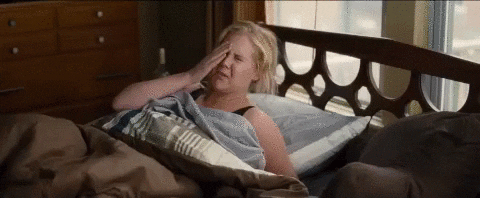 Let's be honest, this situation happens on a weekly basis. But with Loot, you don't need to panic. If you know where you left your Loot contactless card and you know you'll be able to retrieve it, then you can temporarily pause your card (just to make sure so if it gets into the wrong hands, your money is secure). Then when you get it back, you can unpause it.
If you've been quite unlucky and you suspect your card has been completely lost or stolen, then go onto the app and click Report card lost or stolen. This locks your card and prompts us to send you a brand new one. When it arrives, you just need to activate your card. (Open Card tab, press Activate card and either scan the card or type in the long number. Enter the confirmation code we send you by text and then you can view your pin and start using it).
Now if, during this night out, you also lose your phone or you drop it down the toilet (etc) then don't worry, you can sign into your account via Loot's webapp and report your card missing on there. Broken your laptop as well? Then take yourself to one side and have a word because you, my friend, have had a shocker.
So, download the app here if you don't already have it and good luck soothing your hangover.