There are very few things that Brits genuinely look forward to; a pint at the end of the day, a full english breakfast, the weekend. That being said, the one thing that always gets the British public excited is a holiday…
Coffee is replaced with cocktails, the drizzle is replaced with sweltering sun and hard work is replaced with falling asleep on the beach for so long that you burn your back and spend the remainder of the holiday complaining about it. The days leading up to the trip away are flooded with excitement with a hint of anxiety. Will the cases be too heavy? What if the hotel is a shitshow? Should we get our money changed before we go?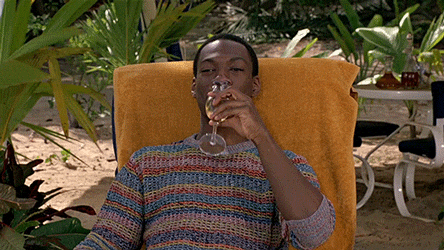 The latter, for many people, is left till the last minute because researching exchange rates is a faff and no one really knows how much money they're willing to carry around in cash. Well, with Loot this problem can be completely avoided. With the app, you can spend abroad with your contactless card or chip and pin using live exchange rates wherever you see the Mastercard Acceptance Mark. Unlike traditional banks, we don't charge you any additional fees (would be a bit cheeky charging you to spend your own hard earned cash, right?) and this is applicable in over 210 countries.
The exchange rate is the Mastercard wholesale rate meaning you won't be getting scammed by any old Tom, Dick or Harry. So, when you're making a purchase, you'll receive a notification displaying the estimated price and the cost in GBP. The actual value is set at the value from when the transaction settles- which will show up on your transaction list a couple of days later.
We're sure you have a massive to-do list before you go, but we need to make two small additions:
When you are making a purchase, always choose the local currency to prevent the merchant adding a fee.
Make sure you download the app here. The contactless card takes up to 7 days to arrive so get on it now before you jet off.
Have a great holiday!