All us students have been there, the end-of-term panic where you realise there's virtually nothing left in your bank account. You're reduced to living off pesto pasta and stealing your flatmates' milk (sorry guys). The middle class mecca of Waitrose, with its luxuries like hummus and Lindt chocolate, seems a million miles away.
But there's living on the pesto-line, and living on the breadline. So to push myself out of my comfort zone, I decided to take up the FoodCycle's Breadline Challenge: living on £17.50 on food and drink for the whole week. That's £2.50 a day. No big deal, you say. Easy. That's what the Basics range is for, right? If you'd asked me last Sunday, I would've said the same. This Sunday, I'd say a bit differently.
Food Diary
Day 1: I hit up Sainsbury's around lunchtime – not as fatal as it might sound because I did the responsible thing and actually made a list. My detailed meal plan for the week would bring me in just under my budget. Even sticking to said adult-like list, I spent £10.85 on really not very much: over half my week's money gone faster than you can say bacon (which, incidentally, I can't afford). Sticking to the plan, I cooked courgette fritters for lunch, and toad in the hole for dinner.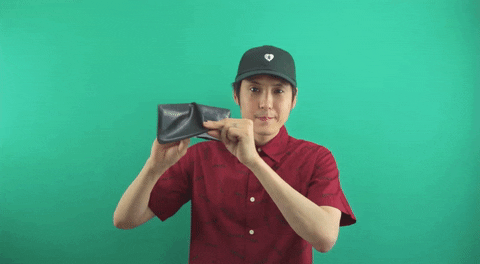 Total day spend: £2.67 – whoops.
Day 2: Spent the afternoon essay-planning (aka crying over Stalin's social policies) and dreaming of chocolate, but I've only got one bar of Sainsbury's basics chocolate to last me the week and the essay has got a lonnng way to go yet. Lunch on-the-go was a cold sausage bagel (not a culinary highlight). Dinner was a 'lightly dusted basa fillet' (no idea what a basa is but it was pretty good), sweet potato fries, peas and a dollop of mayo. Meal plan is still pretty much on track. Ish.
Total day spend: £2.53
Day 3: It's 1am and I'm writing this whilst scoffing a sneaky slice of my flatmate's birthday cake after a very sober night out. I don't drink, so I'm no stranger to the concept, but there's no way I could have afforded it this week. But back to the chocolate cake. Considering I'm the girl who took an online risk assessment for type 2 diabetes, coping pretty much without sugar is taking its toll. This isn't cheating, honestly. It was basically a present from her to me, like a kind of reverse birthday…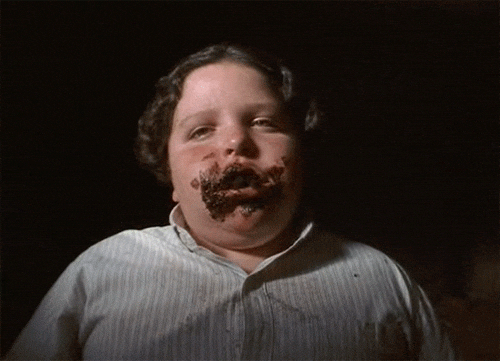 Total day spend: £2.12
Day 4: The things I would have done for a bacon sandwich before my 9am seminar this morning instead of the sad customary bowl of cereal, yoghurt and banana. But alas, not this week. Fortunately, I'm still discovering new ways of cooking sausages (who knew the sausage was so versatile?!), so today was sausage-pasta-bake, which turned out slightly better than it sounds.
Total day spend: £2.46
Day 5: The essay writing got real and the chocolate is all gone. Sob. You'll never guess what supper involved: sausages, this time with sweet potato mash, and some sweetcorn and peas in there to boost up my 5-a-day. That was the last of them, and right now, I don't want to see a sausage ever again.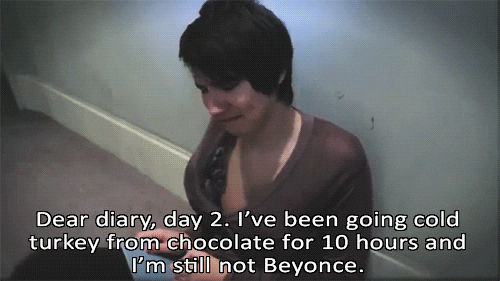 Total day spend: £2.53
Day 6: My social life this week has died a slow death (and not just because I am a tragic second year with deadlines). I can't afford to meet friends for coffee, lunch, or drinks. Fortunately, this Saturday I had essay editing and lacrosse to keep me occupied, but there was no post-match curry for me. It isn't that bad: instead I had make-your-own-pizza night which was actually pretty damn good. At least that's one meal this week I'll make again.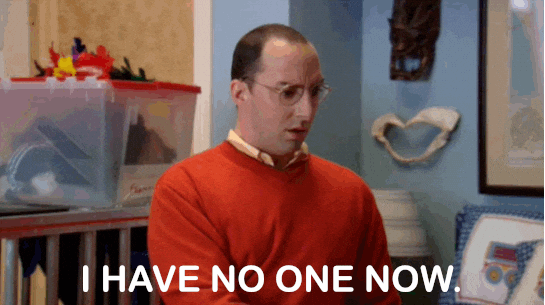 Total day spend: £2.30
Day 7: The great Sainsbury's Local gods have taken pity on me, and after a late night trip, I managed to scoop up a load of reduced food, like actual fresh vegetables, pork escalope, and most excitingly, some of those little Mr Kipling Cakes. All for £2.47. I split the cost with one of my flatmates, mainly because he was curious as to what beansprouts actually were.
Total day spend: £2.58.
Total week spend: £17.19. Mission complete.
Things I learned from lurking around the reduced section for a week:
1. Food and drink are a bigger part of life (or at least my life) than you first think. Believe me. And yet, food poverty is very, very real – for about 8 million people. It's not fun, and it's easy to forget that we have these problems right under our noses.
2. It's not just about being hungry: food poverty is anti-social. We all have weeks where money's tight and we can't do everything we want to, but imagine that being 24/7, no matter how hard you try. Even though I was living voluntarily on the breadline, it wasn't something I liked to tell people because it's a little embarrassing, and often awkward to explain: I can only begin to imagine what it's like to do that all the time.
3. It's possible to eat healthily living on a budget. My life is never going to be something from Deliciously Ella, but because I really thought about the meals I was making, I thought more about what I was eating. Don't get me wrong – it's not easy, but that tiny bit more self-restraint means money stretches that bit further. Mum, if you read this, I hope you're proud.
4. Thinking about food saves a surprising amount of money. I'm donating the £10 I saved to The Big Issue (one of my fave causes, and a charity who are helping reducing food poverty in the UK).
Think you could hack the Breadline Challenge? Create a budget using the Loot app and give it a go!