Student loans are quite generous (until it's time to pay them back, that is). The government doesn't ask for proof of what you spent it on- there's a kind of unspoken assumption that it will head into the pockets of Jeff Bezos (Amazon), but it's more likely to all go towards a Netflix subscription, a year's supply of VKs and return tickets to Thailand.
Your final loan is different. It's your final step on the cushty safety net, that is student finance, before heading out to the less lucrative world of job seekers' allowance. The amount of JSA someone under 24 can claim is usually about £57 a week, but student loans usually stretch to £100 a week or more- typically. So it's important to save what you can now to avoid that hassle. So here are some tips to make that cash stretch from revision season well into your career.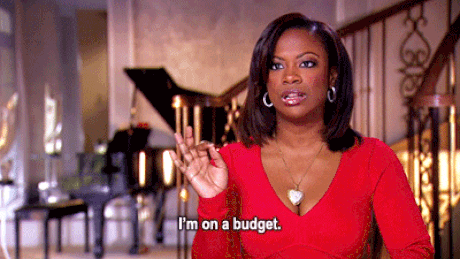 #1 Learn How To Budget
Decide how much of your loan you want to save till after graduation. You might need some money for job interviews that spontaneously appear in your inbox- planes and trains and automobiles don't come cheap. It's important to get ahead of yourself financially now, setting aside money for all of the potential activities you might have to partake in to get a foot in the job market. What's more, if you never use the money, once you've safely got a new income lined up you can just treat yourself. Read More: Beginner's Guide To Budgeting: 7 Tips To Help You Save.
#2 Bye Bye Booze
Twas the weeks before exams, and all through the house, all the flatmates were revising, with no money to go out… It might sound like a bleak situation, but those last few weeks spent staying in might help you save up loads of money. Put your money in a #LootGoal and when you've finished your exams you can let your hair down. Not sure what that is? Find out more here.
#3 Get A Saturday Job
Thought your days in the non-graduate labour marketplace were over? Think again! Hit up connections at the shops on the high street and sniff a gig out for some cash on the side. It might not be ideal to waste time on a job during exam season, but once you're done you'll have so much free time you'll be glad of something to do. What's more, it can be good to leave the student bubble for a bit and talk to some ordinary people. ### #4 Eat Beans Stop buying take aways, Tesco meal deals and fried chicken on your way home from a night out (because you're cutting down on drinking anyway, right?). Although it might be painful to stop eating like a king, if you make some cuts to your monthly food bill you will be able to afford much more in the long run. What's a month of eating baked beans really?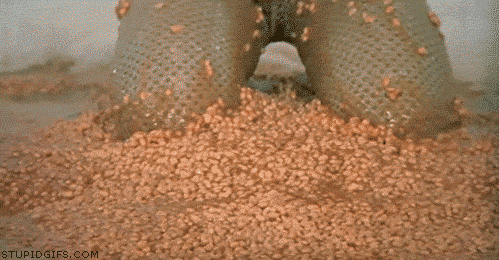 #5 Rally The Family Troops
The Guardian reports that the Bank of Mum and Dad will be lending out £6.5bn this year. Whilst this option won't be available for everyone, if your parents are willing to spend some money on their biggest passion project (…you), why not let them? And if they can't help you financially, they'll probably have some good advice on how you should stop spending your money on face glitter, spiced lattes and 60's soul records for your imaginary turntable.
#6 Sell Old Books
Those first years, so wide-eyed and full of hope! They don't know yet that most of the books are available in the library, and they also don't know that they probably won't read them anyway. You're doing them a favour- you'll be cheaper than any book shop or online market place. Alternatively, you could sell your books directly to a book shop but it might not be so lucrative.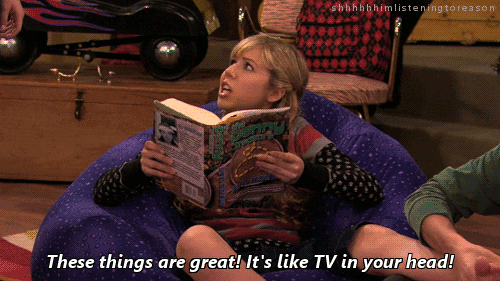 #7 Travel For Less
The 16-25 Railcard has got me plenty of places on the cheap these last couple of years. If you still intend to do some rail travel, you probably want to hold onto it for as long as possible. And invest in a bike. Or roller skates. And if you're looking for an easy way to manage your money, check out Loot here. The app lets you budget, put money aside and use your contactless card abroad without any additional charges. Perfect.