Past generations of young people have been able to live truly within the culture of their times, but for some reason our generation can't. The reason? Nostalgia. Nostalgia lurks in our generation's psyche, and is stopping us from creating an identity for ourselves.
In the swinging '60s, a spirit of optimism gripped the young; rock 'n' roll stole the world's imagination and the established order – the old way of doing things – was turned on its head. Bob haircuts, bright colours and miniskirts redefined what it meant to be fashionable. People danced like this: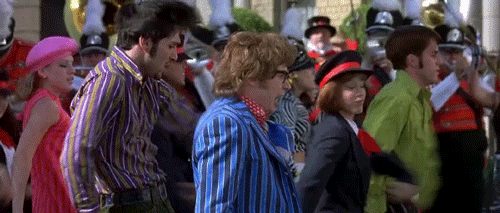 Ok. Moving on. Twenty years later, padded shoulders were in, mullets were on and sleeves were up. In the cinemas, films like The Terminator, Back to the Future, and E.T. added a seasoning of techno-futuristic dynamism to popular culture. People danced to Madonna, David Bowie and Michael Jackson. I'm just going to leave this here: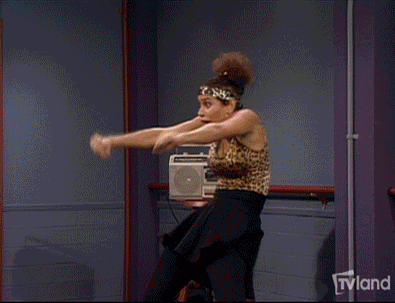 I mean, what is our generation of culture-connoisseurs known for, exactly? Fashion? It has been 4 years since Macklemore dropped his song, but thrift shops are still the thing and everyone's walking around in old bomber jackets. Music? We seem to prefer remixes of older songs (and let's not even talk about Vaporwave). Films? Nothing gets us more excited than a good sequel. Isn't Star Wars back again this Christmas?
Our nostalgia is prompting an identity crisis. All too often, we find ourselves longing for past eras by imagining ourselves living in them- and this can't be good, especially when the eras we long for are ones we haven't actually experienced. We might secretly admire the seemingly effortless style of certain actors as they play their roles on screen, but that doesn't mean we have to walk around in aviator sunglasses in order to look cool.
Usually, it is only the attractive bits of the past that are shown in such films and TV. Rose-tinted spectacles take over and what we think we see of the past is usually the product of some serious cherry picking. But somehow the reality of it all is at odds with our excitement about dressing up in 1920's gear, surrounding ourselves with art deco paraphernalia and sipping martinis at a Gatsby themed birthday bash.
But what's all this nostalgia about and why's it become a thing? Well, the subscription economy is one big factor. With services like Netflix and Spotify, almost any music, film, or TV show you can think of is ready for consumption in any quantity and at any time - the past has never been so accessible. Older TV shows and films have had a bit of a revival. And the demand is there - I overheard my flatmate binge watching The Twilight Zone this past weekend. But it's not just old films and TV that we surround ourselves with, more recent film and TV helps us to indulge in the past, too.
And to be honest, our usage of social media platforms, a beacon of self-expression, doesn't help the situation. Once upon a time, aside from the odd family photo, self-representation would rarely go beyond the classic combo of a photocopier and an arse. Nowadays, our professional, social and personal identities are all intrinsically linked. With our audiences on these platforms, even fewer of us have the confidence to truly break the mould and show ourselves living invented identities.
This all begs the question: why do we look backwards, not forwards? Well, I think the reason is quite paradoxical. We want to express individuality through our tastes in popular culture, but our ability to experiment is hampered by our fear of truly standing out. It's easier for us to judge what works when there's a stockpile of proven remedies to choose from – especially when that stockpile has already been filtered. But having gone down a rabbit hole in search of ideas, we're not entirely sure the way to get back out. We've convinced ourselves that the old ways are the best ways. We choose to live in perpetual nostalgia because it is easier to borrow from accepted past identities than invent possible future ones.
We need to figure out a way of finding our identity in our own day and age. What might be better is if we each spend a little more time trying to reach a deeper level of self-understanding. Only then, will we reach our own conclusions about who, exactly, is the 'we' that we're trying to define.