As a student you will need somewhere to live; somewhere affordable, comfortable and safe. But what should you be looking for when renting student accommodation?
Do students have to pay for accommodation?
The simple answer, unless you're planning to live at home or with a kindly relative whilst you study, is yes. As a student you'll have to pay for where you live.
How much you will have to pay will depend on what type of student accommodation you opt for, and how much you are prepared to compromise to get the lowest price.
As a guide, there are no property options off limits to you as students, you're much more likely to be limited by your budget than have properties shut off to you, just because you're students.
What should you look for when renting student accommodation?
A large number of students will live in accommodation provided by the University (halls of residence) in their first year, however that accommodation doesn't come free of charge, and it is not suitable for all students.
Plus, in the second year and beyond most students choose to rent accommodation with friends.
So what you should look for when renting student accommodation?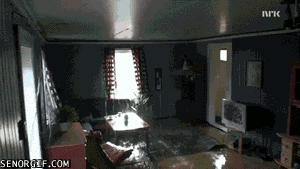 As a bare minimum, you want the property to be warm, dry, watertight, hygienic and safe. That might appear to be a list of pointing out the obvious, but you'd be surprised what you have to compromise on, the lower your budget gets.
How far away is the accommodation from campus? How will you get to campus? Can you walk? Bike? Take a train or a bus? How much will it cost you to commute for a year? Can you afford that?
If you're never rented property before, get help - don't be ashamed to ask your mum and dad or older siblings to come and check out the place with you. They'll have experience with what to look for, and will more than likely sniff out issues that you wouldn't think to.
Look at the roof to check all tiles are present and correct with no obvious gaps.
Check the taps work and the loo flushes.
Check every room for damp, be suspicious if it's just been freshly painted.
Ask about bills, how much do the current tenants pay, or are bills included in the rental price?
Does the property come furnished?
How insulated is the property? Is it a good quality house that isn't going to cost a fortune to heat?
Does the property have a combi-boiler or a hot water tank? Essentially a combi-boiler is preferable as you will be paying to heat the water you user, not to heat water that you might otherwise miss out on, or that stands there warm and unused.
What white goods are included? A dishwasher is a nice to have, a washing machine is a must have.
Renting Student Accommodation
Before you rent student accommodation, do your homework thoroughly:
Ask yourself if you can live with your friends. Not every friend we have is compatible with our own living habits. Make sure your would be flatmates are on the same page when it comes to cleaning rotas, socialising and cooking, or whatever it is that you value in good flatmates.
Work our how much is everyone is going t pay. If you choose to rent somewhere with two large bedrooms and two box rooms, don't expect everyone to pay the same amount of rent.
Make sure the letting agent and landlord are above board. Dodgy agents have a habit of preying on students. Ask your university if they have an approves lettings agent list, or get a letting agency recommendation from those who have been there before you.
Read the tenancy agreement contract thoroughly before signing anything. If there is anything you don't understand or looks suspicious flag it up. If you can, get a trusted grown up to read through the contract for you. If they have experience with the law, even better. You don't want to find out you've agreed to pay hidden fees that were smuggled into the agreement on page 10.
If you can, talk to the current occupants of the property about the landlord. Find out if they are contactable, reasonable, helpful, dependable. Will they return your deposit?
Do students pay council tax?
As a rule, students do not pay council tax. However, like all rules, there are exceptions. As long as all of you occupying the property are full time students, you will all be exempt from paying council tax.
If however you live with someone who isn't a full time student, you may have to pay some council tax. The best way to check is via your local council tax office.
What bills do students need to pay?
In the private rental sector, bills are not typically covered in the rent. Expect to have to pay separately for:
Gas
Electricity
Water rates
Telephone/Internet
TV License
Content Insurance
How much rent should students pay?
How long is a piece of string? Rents differ from street to street and town to town. Your rent will depend on a lot of things.
How many people are you sharing with? Shared accommodation with multiple people is always going to be cheaper than living by yourself.
The better the quality of house, the higher the rent.
You will have more options to rent lower cost rental properties if you hunt early. Because the time of year you're searching and the number of other students looking at the same time will affect what is available and what the price of it is.
Some owners are open to rent negotiations if you agree to rent the property for the whole year, not just during term time. Ask about summer concessions - potentially you could get reduced rent for the summer months if you won't be occupying the property. Or you could even ask if you're allowed to sublet over the summer months if you aren't going to be living in the property.
Remember too, rent is worked out at :(the weekly rate x 52 weeks)/12 months. So if your weekly rent is £50, don't think a month's rent will be 4 x £50 = 200. It will be £217.
Also, don't forget, when renting accommodations, you will be required to put down a deposit, which is typically a month or 6 weeks rent, that you should get back at the end of the tenancy, provided you haven't trashed the joint.
How can Loot help?
Loot is a great way to help you keep track of your money, budget and help you save. Loot is a digital current account that gives you up to the minute data on the status of your account, providing insights into your spending and offering personalised features that will help you manage your finances.
Set up an account in under 5 minutes!