Summer is here, in all its rainy, British glory, and that can only mean one thing – it's festival season. Festivals seem to be pretty much a British institution: we will party on, despite the mud, rain, minimal sleep, badly-put up tents and grimy portaloos. That is, until the dawn of a new age. The age of day festivals. Festivals with all the fun, all the music, all the glitter of your regular festival, but they only last ONE DAY. A revolutionary concept, and one I am completely, totally, utterly behind. There are many, many reasons why day festivals are the best, but to convince you, here's my top 5.
#1 Tent-Free
Tents are the bane of any festival-goer's experience. Let's face it, few of us are pros at putting up tents – inevitably, it will be windy or rainy or quite possibly a combination of both, and you'll wake up with your face squished against wet, dodgy-smelling canvas because you pitched your tent on a slope. There is no worse feeling than stumbling over a sea of endless guide ropes and tent pegs to the tent you're convinced is your own, only to find that seemingly the entire festival has also bought Tesco's 2 man, £19.99 tent, so in fact you've unzipped the tent of a snoring, drunk middle-aged couple, and tried to crawl in. Fuck you Tesco. Day festivals do not have tents. Sleeping in your own bed >> sleeping in a damp, half-collapsed tent.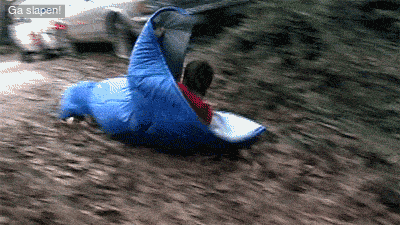 #2 No More Portaloos
Portaloos are pretty gross at the best of times. There's something unbelievably sinister about the blue disinfectant liquid in them, and the very distinct chemical smell never really gets any better. Whilst portaloos are an inescapable fact of any festival, there's only so grim a portaloo can get in 12 hours, really, there is. Monday morning after a weekend festival is a completely different story: few things are comparable. The long trek from the tent to the portaloo is one with a heavy heart. The horrors that await, of mud, chemicals, over-flowing toilets, indescribable bodily fluids, and assorted rubbish can never be fully described: they can only be experienced. If you know, you know. Even the wildest day festival can't come anywhere close. Another win for the day festival.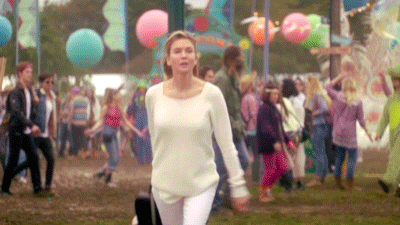 #3 Weird People
Festivals attract all sorts. We've all been there. You've unpacked, you've pitched your tent, you're just setting up some chairs, cracking open some beers, getting the tunes going. Then, someone emerges from the tent next to you, and they're weird. Maybe they'll tell you to keep the noise down, because they've got a headache already or bizarrely, maybe they thought it was a good idea to bring a baby to a festival. Maybe they'll be really really friendly, and will keep up a conversation that died when you reached "Yeah, so how was your journey here?" Maybe you'll never once see them, leaving you to speculate whether they even exist at all. Who knows. Whoever they are, they always seem to pitch up next to you. Not a problem at day festivals – just you, your mates, the music, and 20,000 other people. Sure, there are probably some weird people in there too, but it's a hell of a lot easier to relocate.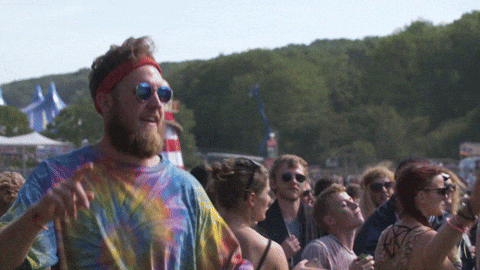 #4 Showers
Don't get me wrong, I can live without home comforts. I am not that grossed out by many things. But the more you think about how festival hygiene, the more you realise how grim it is. Toilets that have had literally thousands of other people do God-knows-what in them. Mud. Sweat. BO. Drinks poured all over you (mmmm, that sticky rum & Coke feeling, eh?). All your stuff getting soaked because your tent is shit. A handful of showers with a 45 minute queue for a gentle spray with tepid water. Using wet wipes as a substitute for almost everything. By day 3, you just don't care anymore. It's like all of a sudden, at festivals, normal rules about personal hygiene don't apply: everyone, everywhere, is embracing the life of damp, smelly clothes, not washing, and general gross-ness. Resistance is futile. Thankfully, day festivals pose slightly less of a health threat: showers, toilets and clean clothes are waiting for you at the end of a long day of grooving.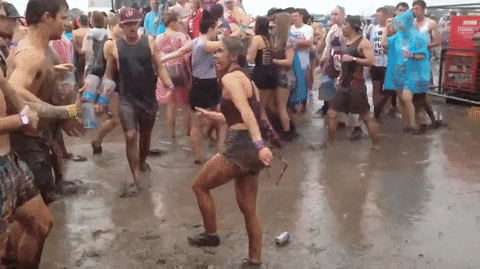 #5 Money + Time
A bit of a double whammy, but quite simply, not all of us can take a 3 day weekend and spend at least £300 on ticket + travel + alcohol + chips on it. Day festivals are cheap, easy and way less time-consuming. They've sprung up across the UK in places like Manchester, Bristol and London, and attract some pretty stellar headliners – Frank Ocean, Stormzy, and The Weeknd are just a few of the names gracing stages at day festivals this year. You get all the good bits, with none of the bad. Almost. You'll probably still spend the next morning (read: day) in bed, feeling hungover/sorry for yourself, but you'll be a damn sight better off than feeling the same in an uncomfortable sleeping bad in a muddy field, surrounded by empty cider cans and the smell of many, many unwashed bodies. Plus, your bank account will be thanking you too. What's not to love?
Saving for a day festival this summer? Download Loot here; the app helps you budget and put money aside. Plus, if you lose your contactless card at the festival, you can pause it and protect your money straight away.