How good is that feeling? You know the one; work finished for the day, no mandatory "social drinks" or any obligation to comfort a recently single friend. Just a beautifully vacant evening waiting to be filled with leftover pizza and a Narcos binge.
Those types of evening were everything to me a couple of years ago. Regardless of commitments and upcoming responsibilities, I needed that lazy time to behave like a domesticated tramp and ANYONE who got in the way of that precious down time was greeted with a mute on WhatsApp or, god forbid, a temporary block. Just let me rot away in my pit for a while world, you already ask too much of me!
The only problem with this use of time was the "procrastination hangover". All day I'd be looking forward to my quiet time, during the evening I'd feel incredibly care-free but after my relaxation overdose, a creeping sensation that I'd just pissed away my life started to sink in.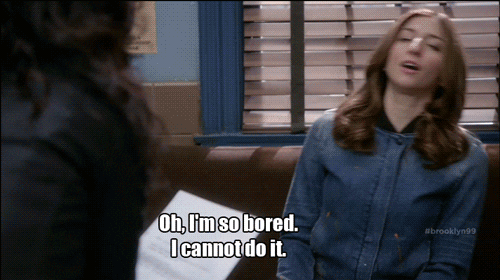 It's not entirely dissimilar to a real hangover. Pumped up before the night, not a concern in the world whilst intoxicated with alcohol and care-free emotions, then the inevitable "no more of that for a while" thought permeates your brain once it's all over.
Well.. at least I've never drunk texted an ex after a lazy night in.
If you're like me you spent a huge chunk of your childhood almost demanding a creative career from life, you probably also assumed it would fall in your lap at some point. I mean I've been through the schooling system, I've been to Uni, what else do I need to do to prove my worth?
GIVE ME WHAT I RIGHTFULLY DESERVE!
Newsflash, life doesn't quite work like that. In your parents day...maybe, but unfortunately in 2017 a uni degree and self belief makes you adequate, not exceptional. Tough cheese.
It took me a few years to realise, but the world doesn't care if you're studying or working. Your output is your output. If you're desperate for a chance to follow that passion you've held for god knows how long you need to get cracking. While the majority of your time may be dominated by work/study commitments, it's the marginal time outside of those hours where you still have the opportunity to reach where you want to be.
You have to ask yourself what it is that you really want to do with your life. If you're content working a corporate job and spending each evening watching Netflix then that's great. But if you have a burning internal fire to live your life outside of your parents expectations, the way you spend your free time is your ONLY chance to escape the suit & tie and follow the passion you feel is too elusive to become reality.
If your passion is social media, spend two hours a night coming up with ideas for a powerfully intriguing digital channel. Once you have the idea, each night spend a couple of hours getting to grips with digital creation tools, online marketing and content generation. If you love sports, don't let that feeling of tiredness shit all over your passion, spend an hour or two each night honing your skill.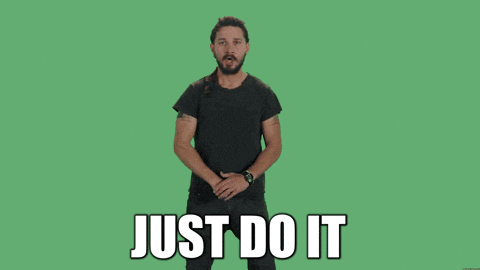 Think of what your passion is and triple down at becoming slightly better at it each day. It could be chess, review writing, boxing, food criticism, pet training etc. The aim is not to become a master of your craft overnight; incremental improvement leads to long term shifts in ability. Think of the 10,000 hours rule, you HAVE to be willing to apply more effort than everyone else to become a master of your passion.
It's not simply about becoming an enthusiastic wealth hunter in your chosen area. If you're simply chasing a big pay cheque at the end of the rainbow, you will never have enough...NEVER. The incremental improvements you make will fill you with an enormous sense of well being. As you apply consistent effort to your personal endeavour, there's a hugely underestimated sense of self-worth that dominates your mindset and almost transitions your psyche.
The gym is a beautifully overt example of this. Dragging yourself to a workout is always a pain, especially once the initial motivation and social pressure that made you sign up in the first place subsides. But once you start to see steady improvements in your health and external aesthetic, you can get addicted to the results.
After suffering from skin cancer, Cecilia Rathe started a side business from her hobby of collecting/using aromatherapy products. She wanted to find an effective way to heal her inflamed skin and after teaming up with her daughter, they began on the road to launching an alternative skin care product line. Fast forward 7 years to 2017 and Cecilia has a thriving business (Mary Elizabeth Bodycare) that she is infinitely proud of.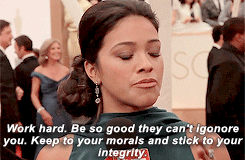 Irwin Dominguez was an accountant living in Los Angeles who launched a drop-shipping business in his spare time. His passion was to eventually work for himself in some capacity and the low cost option of the drop-shipping market saw him invest hundreds of hours in customer/supplier research. Once he launched his website, he focused on clever marketing techniques, used his financial knowledge to budget himself effectively and slowly developed his trans-national side business into his primary form of income.
Melanie Lockert was working a full time job whilst paying off an enormous student debt she accumulated whilst at university. Her passion on the side was writing/blogging. Whilst still in full time employment she decided to create Dear Debt, a blog offering free advice to those handling unfortunate amounts of financial woe. After self-learning digital marketing techniques and focusing on improving her written craft, her part time passion became a highly viewed online resource eventually resulting in her personal blog becoming a lucrative website and eventually evolving into a successful book deal.
Whatever your passion may look like, no-one else but you will be the driving force to achieving its potential. Unfortunately, my optimistic friends, we live in a world that prioritises productivity over passion.
It's up to you to find your ideal path and make it happen. Today you could start a journey that results in you doing what you love every day instead of being handcuffed to an office desk... then again the new house of cards series is supposed to be amazing.