Travelling. The idea of pure freedom. It's becoming increasingly popular with young people and many students will aim to travel abroad before settling down into a full-time career.
Photo by Sonnie Hiles on Unsplash
In fact, some young people are even taking time out from busy work schedules to unleash their inner adventurer.
According to Top Deck Travel, 88% in a study of 31,000 people from 134 different countries travelled overseas one to three times per year. And 94% of these people were between 18-30 (Forbes).
There's clearly a demand for travel amongst young adults.
And, if you've been tuning into Race Across The World on BBC Two then you'll, no doubt, have travelling on a budget on the mind. In the programme, teams of two (couples, friends, parents and children) compete with just £1300 per person to travel across the world to a destination in the Far East.
Is it possible? Of course!
Travelling on a budget is a popular lifestyle choice amongst millennials. Forget 5-star hotels and luxury honeymoons, the number of young travellers choosing backpacking and 'roughing it' has soared.
So, what should you expect when you pack up your bags and take a limited wad of cash away with you? Are there any tricks to make your money last when you travel?
8 ways to make your money last when you travel:
1. Stay with friends.
If you're lucky enough to have friends and acquaintances living abroad then opt to stay with them, in their homes, whenever you can. Even if it means a tent in the garden.
The cost of a stay in a hotel or B&B is likely to cost at least five times the amount it will cost to stay in somebody's home. Generally if you are staying the night somewhere the host will provide you with an evening meal and breakfast too.
Photo by Ali Inay on Unsplash
Not only can you save money on bed and board, staying at a friend's house is the perfect excuse for a catch-up too.
Win-win.
2. Be flexible
The key to budget-friendly travelling is flexibility in your travel. You'll need to travel at times of the day that may not be your-first choice, however, if you can save half the price on the ticket, the compromise is worth it.
Sticking to the most popular times to travel and places to travel from, will put a much bigger dent in your budget.
3. Travel slowly
Speaking of being flexible in your travel times and destinations, it can also be beneficial to consider your method of transport and the type of transport that will offer you the cheapest option.
In Race Across The World, the teams cannot travel by plane.
Why? That's because, while it may be the fastest and most obvious choice of transport, it is not the cheapest.
Photo by Fred Mouniguet on Unsplash
Usually, slower travel options, such as an overnight coach, are a cost-effective mode of transport that will help your budget last longer.
4. Negotiate on prices
If you find that in certain destinations you are unable to stay with friends, there is not a cheap place to camp and you don't want to sleep on the street (just kidding!), then you'll need to opt for a hotel stay - or B&B.
The prices in these accommodation options vary greatly. Whatever the cost, make sure you negotiate the price.
Every saving you make will go towards the rest of your trip. So be persistent. If you are turning up at 9:30pm and the hotel has rooms left, then you are in a strong position to barter on the price (they want to sell their rooms after all, right?).
Be confident and don't just pay the first price they ask for.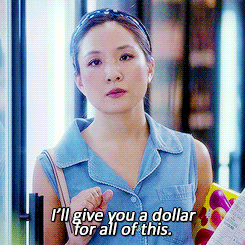 5. Work as you go
While we don't want to teach granny to suck eggs and state the obvious, working is the best way to make money and can therefore be the best way to financially support yourself whilst you travel.
However, think about the job that you apply for. Would you be better off applying for a job with accommodation and board included? How long will you work here for? What is the hourly rate?
Make sure the pay is enough to fund your trip. There is no point staying in one city for a month, working for pennies, if there are more lucrative jobs elsewhere.
6. Plan
While we mentioned that it is important to be flexible when you travel, you should also make sure you have planned your trip well.
It is essential to know where you are going and roughly when you are going, in order to keep a focus to your trip.
Photo by Chris Lawton on Unsplash
Planning is also an effective way to map out your expenses and make sure you are matching your expectation to your budget.
7. Don't buy the non-essentials
And by the 'non-essentials' we mean the 'I Love NY' fridge magnet, the French wine for mum and the double vodka at 5pm in the afternoon.
Spend wisely. Buy food that doesn't break the bank, budget toiletries and limit the amount of take-away coffees you purchase!
8. Make the most of technology
Luckily, in the modern world we live in, we are surrounded by many different means of technology that allow us to carry out research before we make a final decision.
Use the tech wisely.
Search for 'the cheapest hotel near me' on Google and stay there. You can also make the most of half price vouchers from your iPhone App.
Vouchercloud is an excellent app to make the most of in the UK - giving you the opportunity to save money on your way to your overseas destination. Vouchercloud features specific travel and accommodation offers from companies like Travelodge, British Airways, Tui and more. Perhaps you could download a voucher for the restaurant in the train station or airport too?
And when abroad? You may want to search the internet for local vouchers. The opportunity to save money with technology is endless.
And where does loot.io come in all of this?
Loot.io is another great piece of technology that can help you manage your budget while you travel. The Loot app allows you to set daily and weekly budgets, which is a great way of managing your money while you travel.
If you are going travelling soon and would like to enquire about Loot.io, then please don't hesitate to contact us and we'll help you set-up your own digital current account.